Shared Hosting Services
If you already have a domain name, and you want to use your domain as your personal or business website, you've come to the right page. Simply start by ordering one of our shared hosting plans below that suits your needs.
Included with our shared hosting, we have both a Wordpress easy install option or an Easy Website Builder, a professional template program with no need for coding. Whichever you choose, you can have an online presence in no time.
EnCirca is not responsible for monitoring or managing your website. Tools on the control panel can be configured to send alerts and backup your data.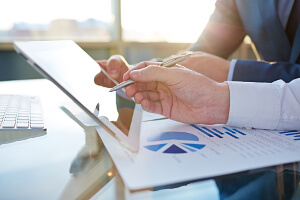 Log in to your account to order your web hosting plan. If you don't have one, click on the "Create Account" link
Once logged in, click on "Order New Services" to order your website hosting package.
One-Click Wordpress Manager
From your product page at hosting.encirca.com, you can:
Available for Weblite, Bronze and Silver opti
Install and manage Wordpress from your product page
Log in to your control panel with one click
Create backups
Add plugins and change themes
Manage updates
Go from staging to production
Manage your SSL
and more...
Easy Sitebuilder Package
Exciting templates, drag and drop features, and responsive design make designing and updating a professional website easy. No coding experience required!
Available on all plans
No coding needed
Multiple hosting options available
200+ templates included
Many of the most popular plugins: media, shopping and social
45 language options
Email and webforwarding available
E-commerce options
To learn more about what makes EnCirca one of the best WordPress hosting providers, check out our About Us page.