.ETH Blockchain Domain Registration
Note: due to wildly fluctuating gas prices, we may not process your domain until prices come down. This may mean a 24-48 hour hold on your domain registration.Name must be 3 characters or more
Some names may be reserved or premium
Once a registration is complete, there are no refunds.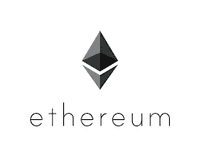 More Info
Fetching pricing ...
The annual registration fees are as follows. These prices do not include gas fees, which may push the registration and renewal costs up.
5 or more character domains $50
4 characters – $480
3 characters – $1,920
1 and 2 characters are reserved
Encirca is a full-service registrar.
We support your domain needs from start to finish.
Design
Anyone can have a professional online presence. Select from a multitude of designs with customization, and use it with everyone of our hosting options.
Host
Secure your newly designed website with a variety of web hosting options. Whether you want general or advanced hosting, you can find the best domain that aligns with your industry.
Secure
Geotrust and Comodo certificates give you expansive protection for your domains. Install an SSL certificate that is right for your business and provides complete security.
Blockchain FAQs
How will I be able to view a blockchain website?


You will need to use a mirroring service, a browser extension or a browser that supports blockchain domains. Brave is one that supports blockchain domains natively.

Will I be able to search for and find blockchain domain websites on Google or other search engines?

Major search engines do not currently index blockchain domain websites. For now, you will be able to search for them at unstoppabledomains.com, on partner applications that integrate our search bar, or on blockchain apps that index blockchain domain websites.

Are blockchain domains part of ICANN / traditional DNS?

No. Blockchain domains are what's called alternate roots. They are not part of the current DNS.

Will there be some sort of 'whois' record with my personal information associated to my domain?

Not by default. Sharing 'whois' information is opt in i.e. something that you can choose to do if you want. Otherwise, your identity will not be publicly known.

How do trademarks work with blockchain domains?

Trademark holders with proof of ownership can apply to claim ownership of trademarked names. If a trademark name has already been sold, then it will be refunded. Note – this process ends once domains have been distributed. Unstoppable Domains does not have the ability to move a domain once distribution has occurred.

How do payments work with my blockchain domain?

Add your bitcoin, Ethereum, and Zilliqa addresses to your .zil or .crypto domain inside of the 'my domains' section at unstoppabledomains.com. When someone types yourname.zil into a supporting wallet, the wallet looks up that domain on the blockchain, finds the appropriate address, and sends to the address associated with that name.

Will I be able to transfer my domain?

Yes. The domain is stored in EnCirca's cryptocurrency wallet and can be transferred to you. Contact support@encirca.com for transfer information.
X
EnCirca live chat and phone support will be closed for the day.
Please send support requests to support@encirca.com.